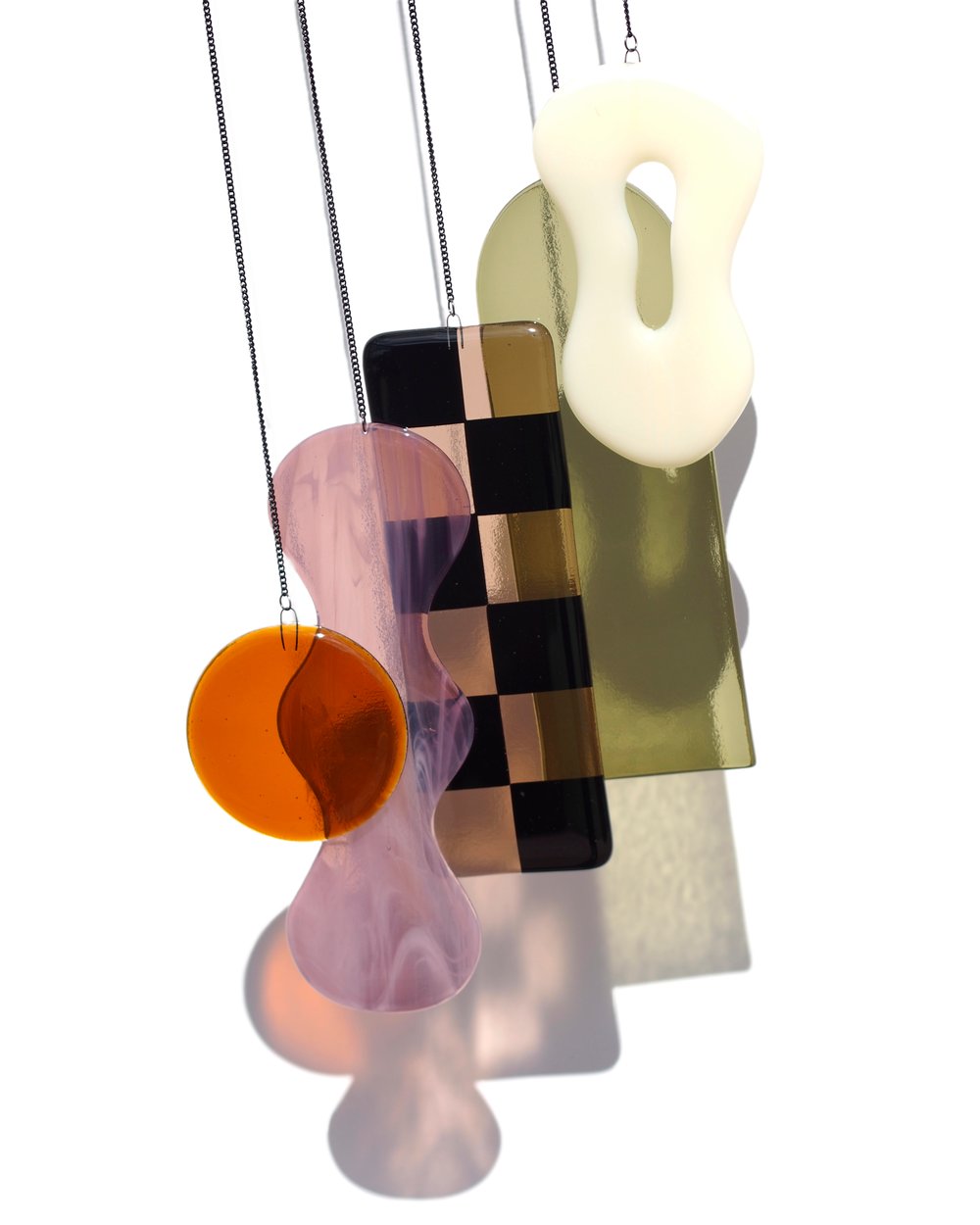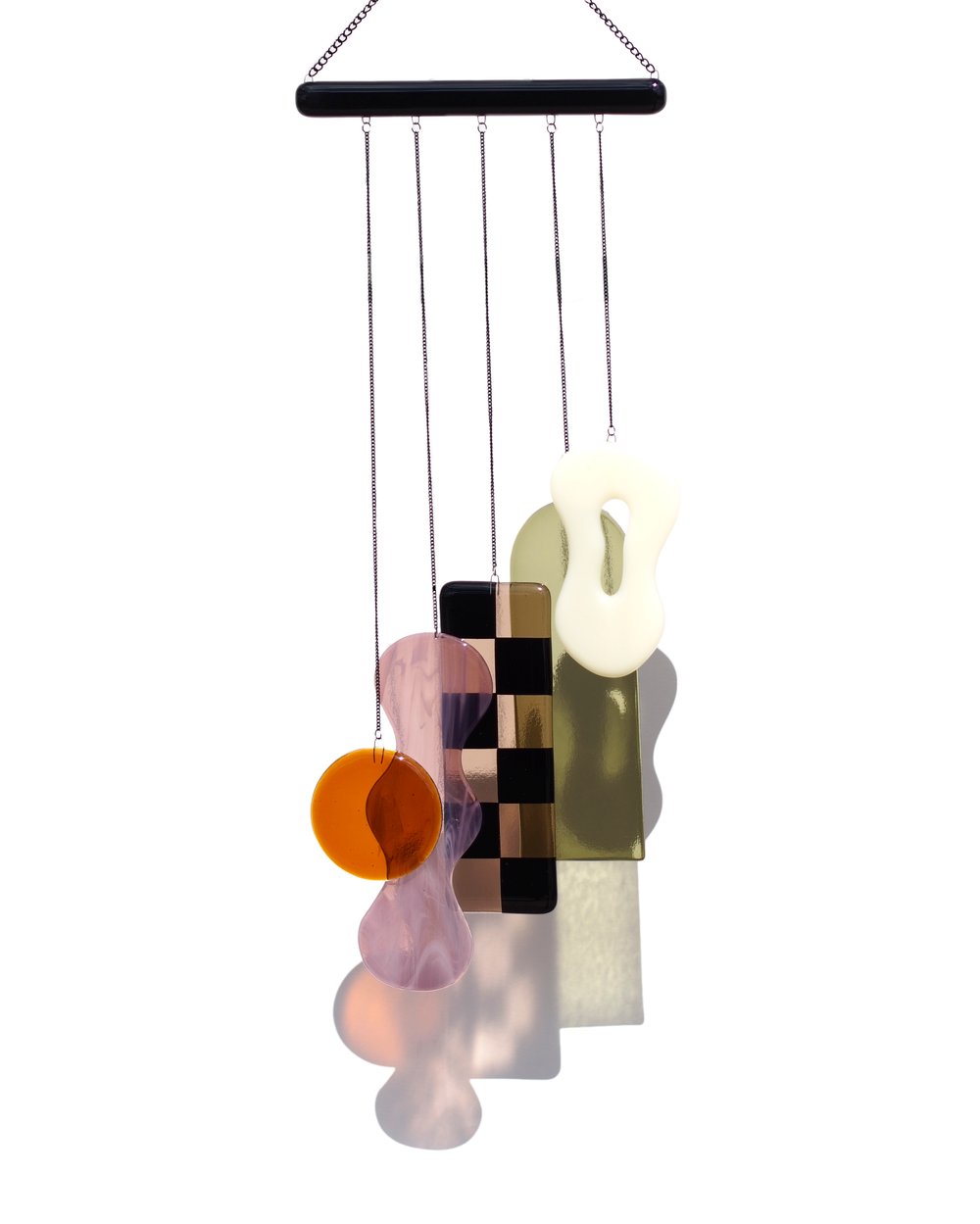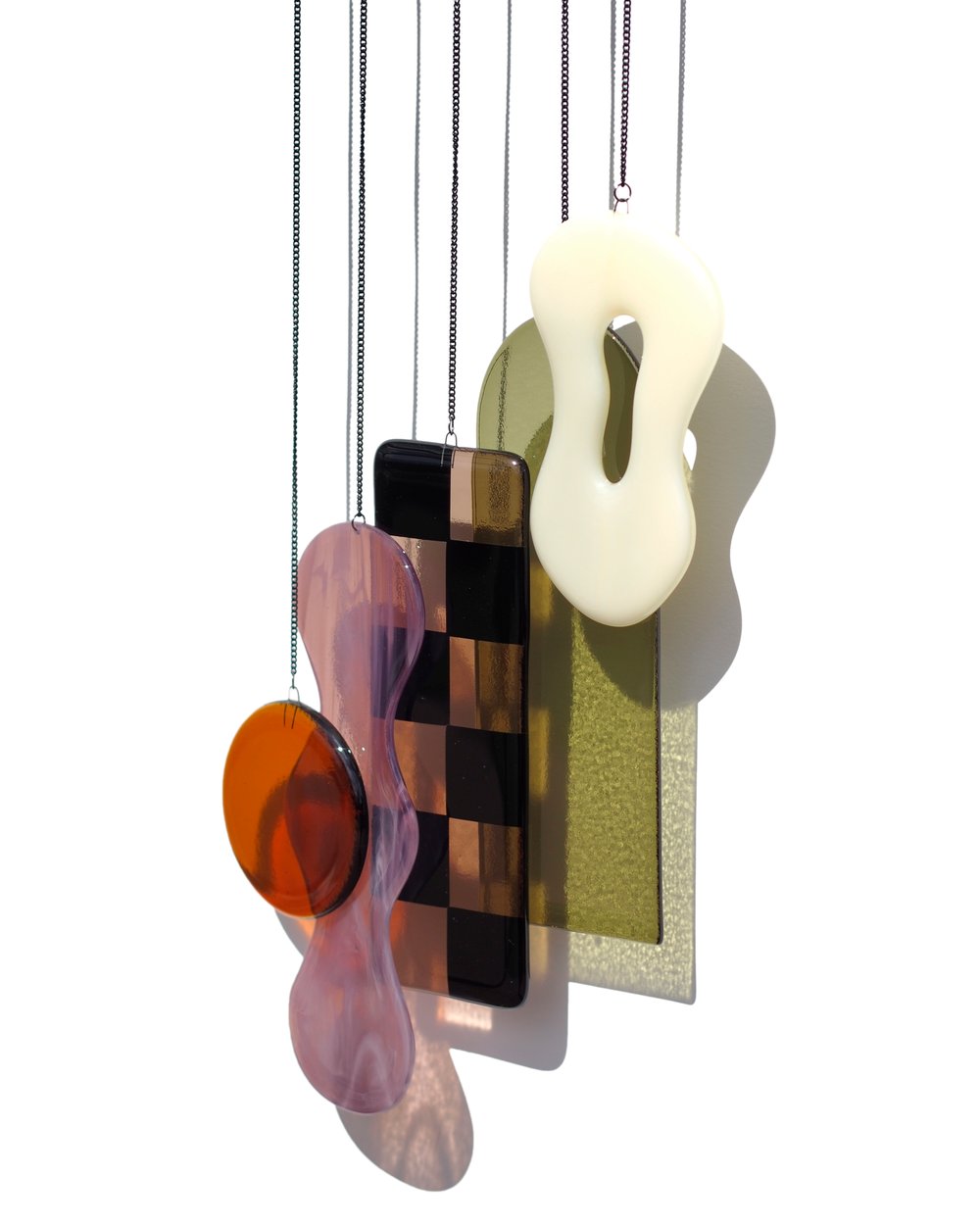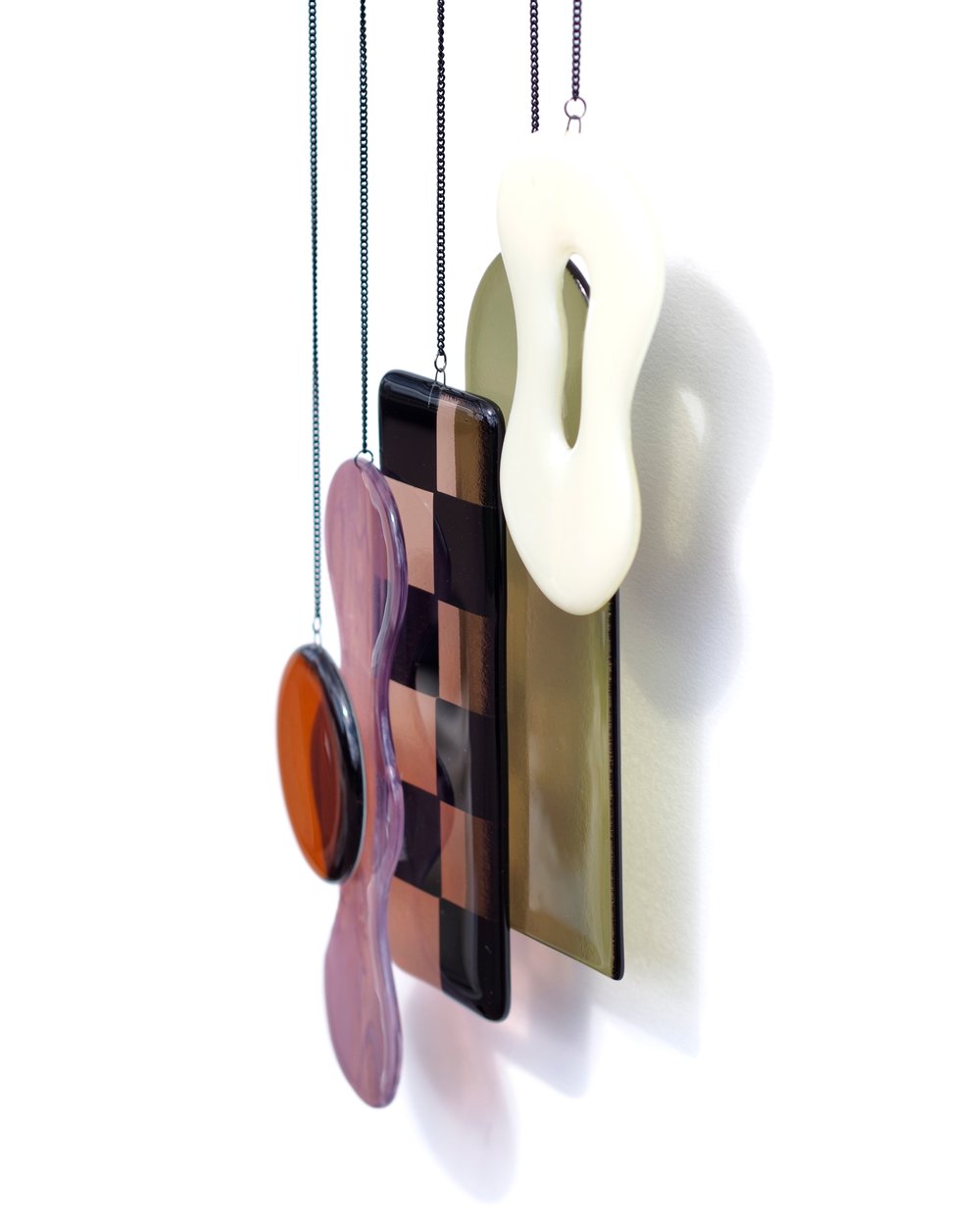 How not to love a checkered pattern?
This piece is a special edition that's part of a pattern collection I will continue to develop. It's made from mix of pieces fired to different temperatures to create different volumes, which makes it extra special.
It's so playful and it looks amazing hanging from a window or a wall.
Each piece is lovingly crafted with high-quality materials, ensuring durability and long-lasting beauty.
They are fired on a glass kiln at more than 700°C for more than 19 hours to create those rounded edges that give the perfect finish to each glass piece!
DETAILS:
~ 5 individual fused glass pieces in orange, pink, bronze & black checkers, olive green and almond. Hanging from a custom-made glass bar using thin black chains.
~ Comes ready-to-hang from a hook or nail with attached black chain.
~ Ready for gifting, including a customizable handwritten note.
~ Carefully wrapped to arrive safely anywhere in the world! Using 100% eco-friendly packaging.
~ Handmade in East London.
DIMENSIONS:

~ Overall height (including chain): 23.6in (60cm)

~ Width: 8.6in (22cm)

~ Depth: 0.4in (1cm)
Please allow 1-5 working days for dispatch :)