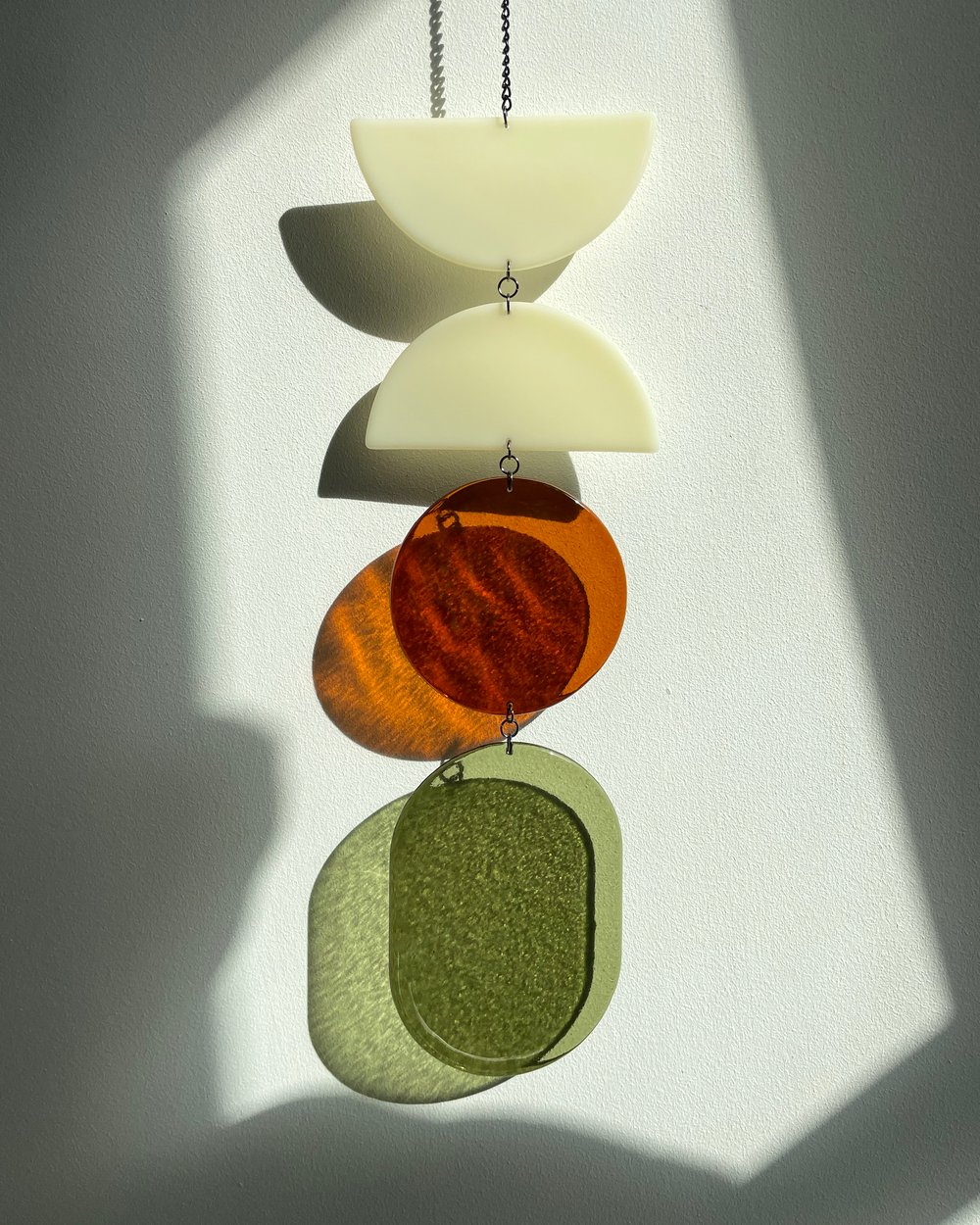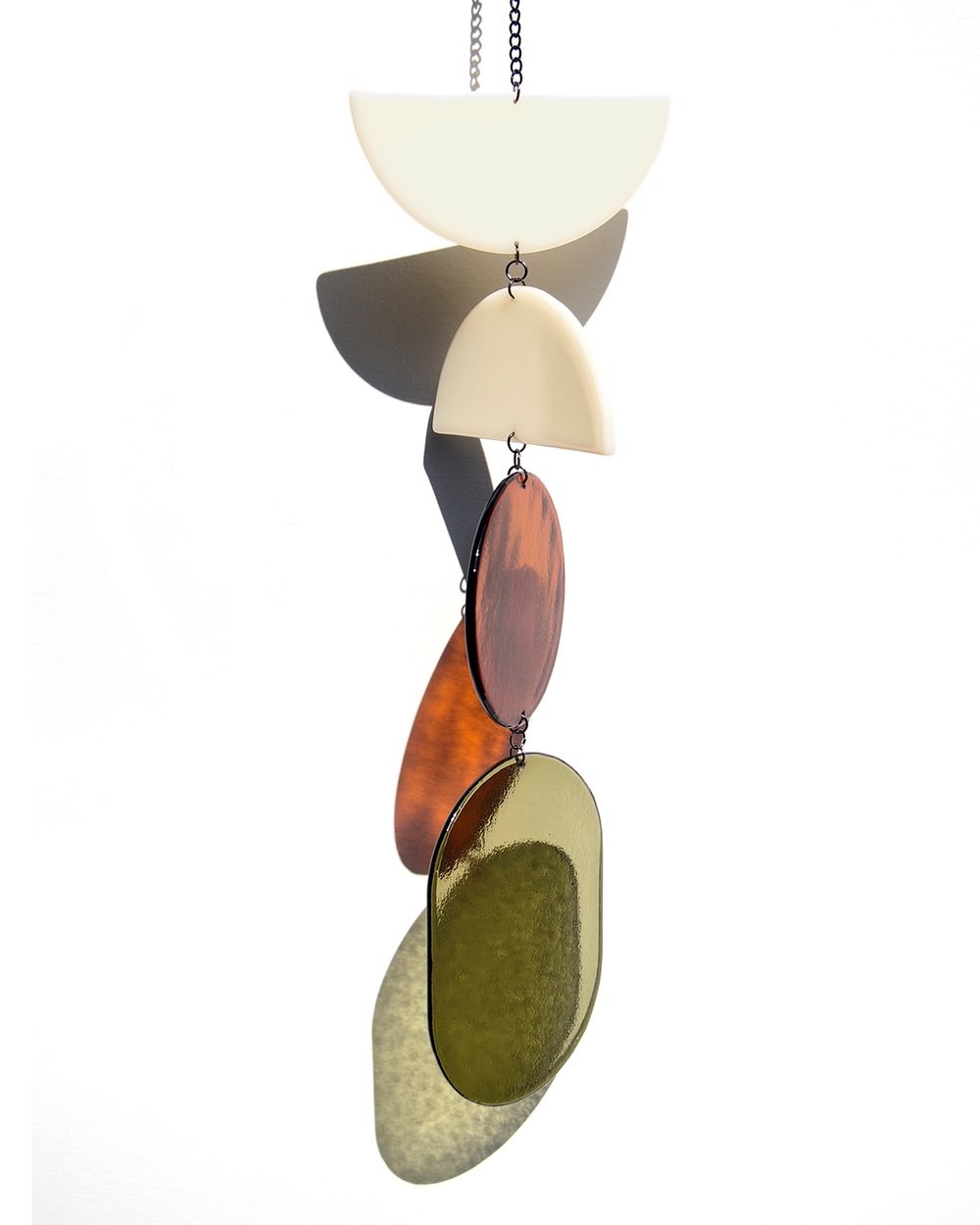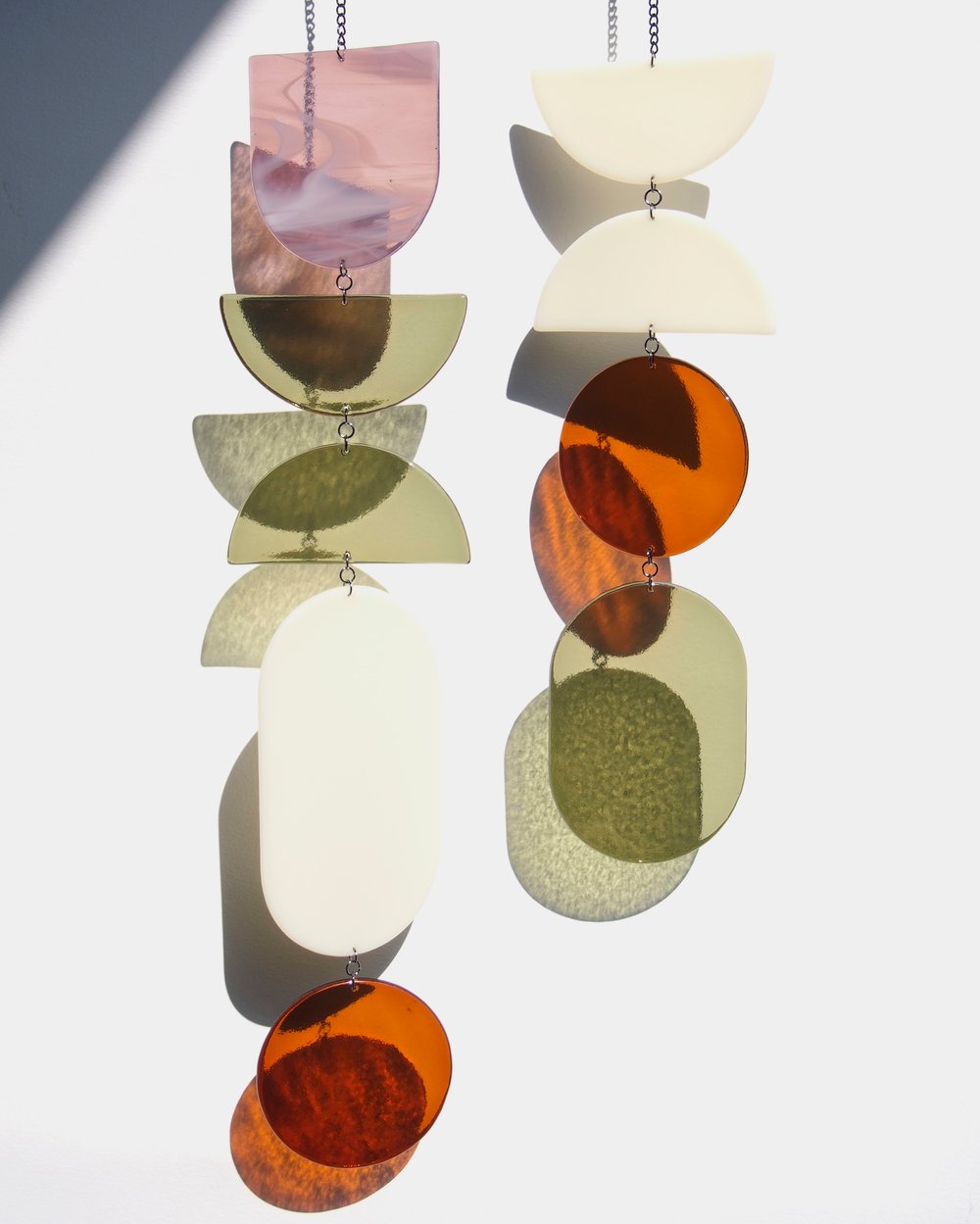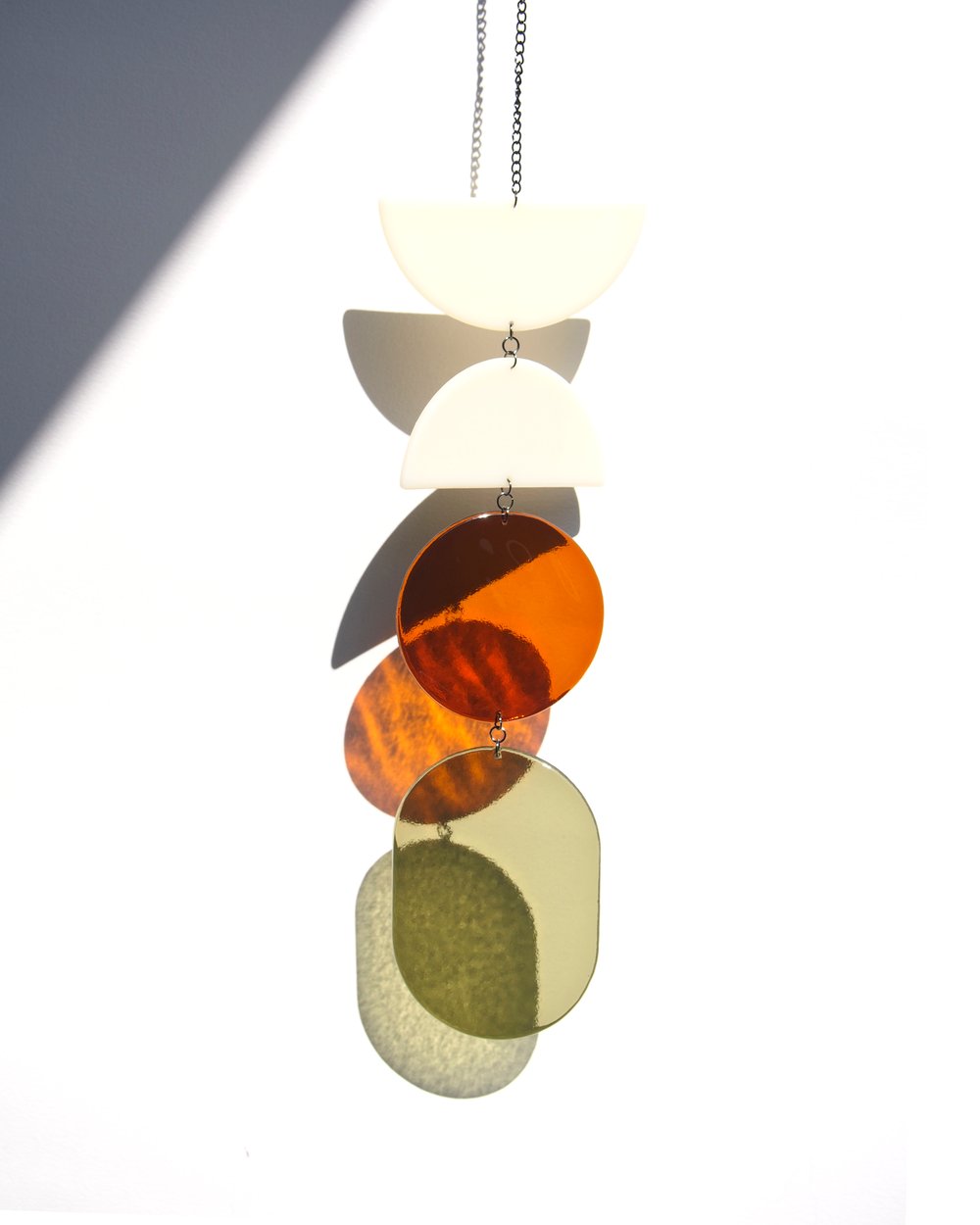 My new vertical pieces are one of my favourites! They are thought to go together with Vertical 2 (https://www.multipleshapes.com/products/vertical-2) but they will look amazing on their own as well, hanging from a window or wall.
Buy them together as a bundle and get a discount! :)
They are part of a larger collection of vertical pieces I'll launch soon.
Each piece is lovingly crafted with high-quality materials, ensuring durability and long-lasting beauty.
They are fired on a glass kiln at more than 700°C for more than 19 hours to create those rounded edges that give the perfect finish to each glass piece!
DETAILS:
~ 4 individual fused glass pieces in almond, medium amber (orange) and olive green.
~ Comes ready-to-hang from a hook or nail with attached black chain.
~ Ready for gifting, including a customizable handwritten note.
~ Carefully wrapped to arrive safely anywhere in the world! Using 100% eco-friendly packaging.
~ Handmade in East London.
DIMENSIONS:

~ Overall height (including chain): 17.5in (44.5cm)

~ Width: 3.5in (9cm)

~ Depth: 0.4in (1cm)
Please allow 1-5 working days for dispatch :)